The Beginning
Before the creation of Cryptology Escape Rooms in Nottingham, my career was as a buyer, a job I had for over 8 years. Whilst it was indeed a great job, I felt that I had ticked all the boxes in that career path. I really wanted a change of scene. But with 8 years of one career on your CV, it is difficult for another employer in a different field to take you on! Or take you on at a wage that supports your mortgage and debts!
The last buyer job I had really did not fulfil me, there was no pressure and I was used to having many things on the go at once. One weekend I was visiting I used to live with in his new home town of Bristol. Whilst a weekend of drinking and eating out was great, I felt we should do something extra. I found this weird thing called an "escape room".
Great Business Model
As a buyer, I was used to stock having a shelf life. If you don't sell your USB Flash Drives in a short period, they lose their value and you may even make a loss. After the escape room I spoke about how it had a great business model – the only bills are rates, rent and people. The chap I went to see laughed and said "Is this your next business idea Mark?", I laughed (I did have some crazy ideas!). However, the 2 hour journey home from Bristol got me thinking "I could do that" and when I got home, I looked in Nottingham and there weren't any!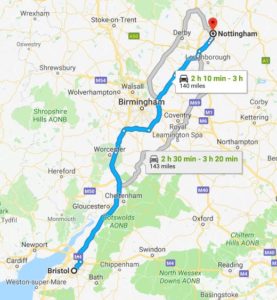 Location Found
By the time I found the location for the creation of my escape rooms, the day before I was going to sign for the place my sister-in-law informed me that there were already 2 in Nottingham. So, I won't be first, I won't even be the second I would have been the third. I very nearly didn't go through with it! But the more I thought about, we won't be in competition at all. If a customer plays an escape room and enjoys it, they will likely play another.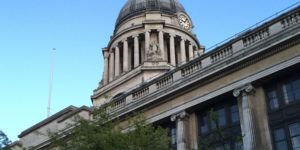 So, I bit the bullet, signed, built and hoped for the best! Skip on 3 years and there is Cryptology Barnsley and very soon, Cryptology Sheffield.
​