Nottingham has the most eateries per square metre in the whole of Western Europe, this is not the only reason it is a great location for a stag do or hen do! Now, this is slightly skewed because Nottingham is a well-populated city in quite a contained city centre. It only takes about 20 minutes' to walk from one end of town to the other and it's not that fragmented. This means there's countless places to eat and drink all within a stone's throw of each other. In no particular order, here are our recommendations for a stag do hen do in Nottingham.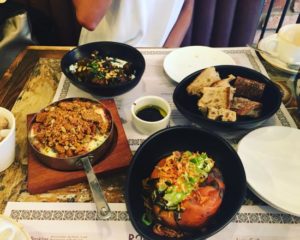 This is usually my top tip for visitors or locals to go to for casual eats. Bar Iberico has a great atmosphere, a good selection of drinks, reasonably priced, great service and most of all, a perfect and changing menu. The food is genuinely out of this world!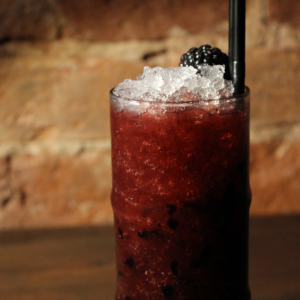 This is by far my favourite cocktail bar in Nottingham. If you go on any day but a Saturday, their happy hour (5-7pm) is great value. They play blues music, the atmosphere is great but most importantly, the drinks are hand-crafted and made to perfection.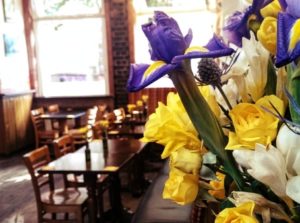 I feel this is one of the few remaining true pubs, and this gem is in the city centre. It is a bit off the beaten track and therefore rarely rammed, but it's often busy. On a peak day, getting a seat may be tricky, but for the variety of ales, ciders and speciality brews it is well worth it!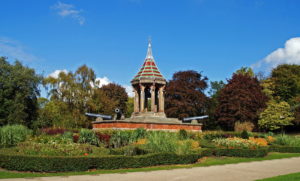 Nottingham has a very nice greenspace in the city centre called the Arboretum. It's a nice location for a midday picnic or a short walk to rid yourself of the previous night's hangover.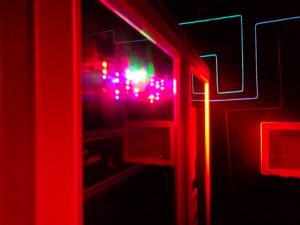 Escape Rooms are popping up everywhere and are in most major cities worldwide. The Nottingham branch of Cryptology was their first, but they have now relocated from their original location with more games in the pipeline. For hen dos and stag dos it is certainly advised that you pre-book, as peak (weekend) slots tend to sell out a fair bit in advance. They also have a ranking system, so if you are more than one group, you can still compete!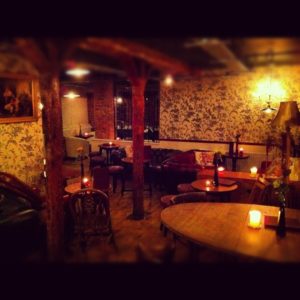 Another great cocktail bar in Nottingham, it has great decor and a wonderful vibe. The happy hour drinks are cheap and cheerful, but a little generic. Their sister-site Bunk (which also do great wings) have a slightly better selection, but due to this being more of a food place, is not so good if you just want to pop for drinks.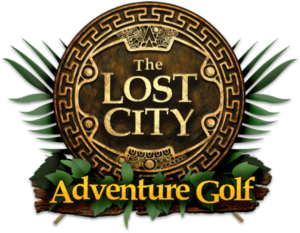 Usually there is no need to book this and for a small group can be a good use of 30-45 minutes. There's two courses each of 18 holes each, and the holes are varied, with some good use of light and audio too. There's also a bar for after-game drinks!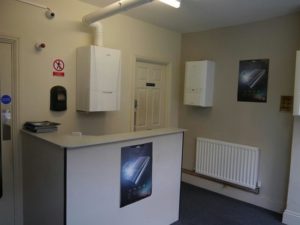 Without a doubt, experiencing the unknown about this place and walking in is what makes this place a must-see. The picture both does and does not do it justice! It's also not just your generic cocktail bar, every drink is unique and very well thought about. There is one called breakfast something-or-other, it's served in a Kellogg's Variety Box! My only gripe is that you cannot book and if you're a large party, you will have quite a wait to get in, worth it though!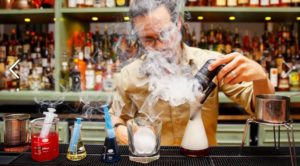 A relatively new cocktail bar in Nottingham, The Alchemist do cocktails where you should be at the bar when ordering. It's not just a tasty drink you get, the making of it is a performance in itself. You stag do hen do experience will benefit from this gem.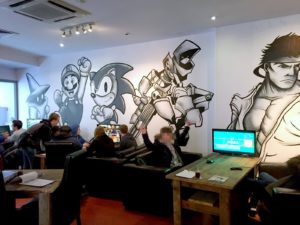 ALT is free to enter and has most consoles you can think of and the most popular games. For large groups, booking is recommended and if if you sit and play games, they ask that you buy a drink while you're there. They have a VR and networked PCs, and some basic food. A good use of an hour or so!